Presents @ MindSay
Related tags
Pictures from Christmas Eve!
a) we chill Christmas Eve and open presents at exactly midnight so technically it is Christmas morning
b) you can tell I stopped taking care of myself and had holiday chub haha I don't even give a fuck because it's gone now
c) I really wanted a red dress to wear so I bought this one even though it didn't quite fit me like I would have liked it to. . . of course after Christmas I found a much nicer and flattering red dress which I bought but have yet to wear lolol
d) this is a mix of pictures from Momma cam and Steeni cam
Christmas Tree pre-Santa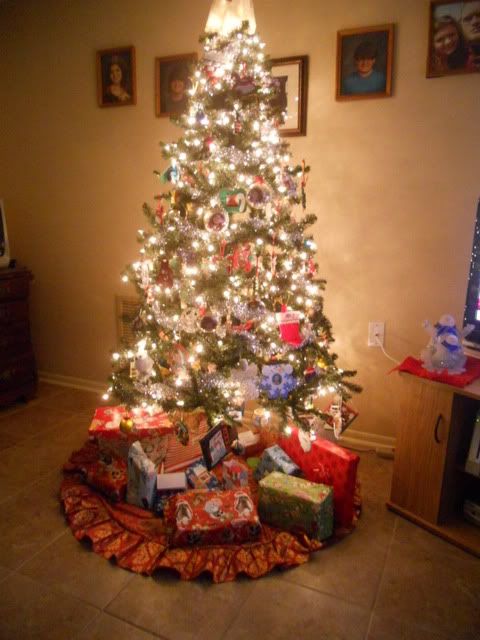 When I got home from work I had to finish wrapping/decorating my presents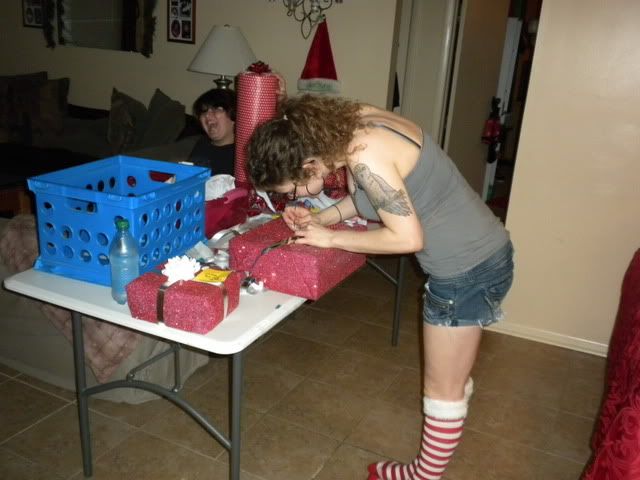 all my hard work :)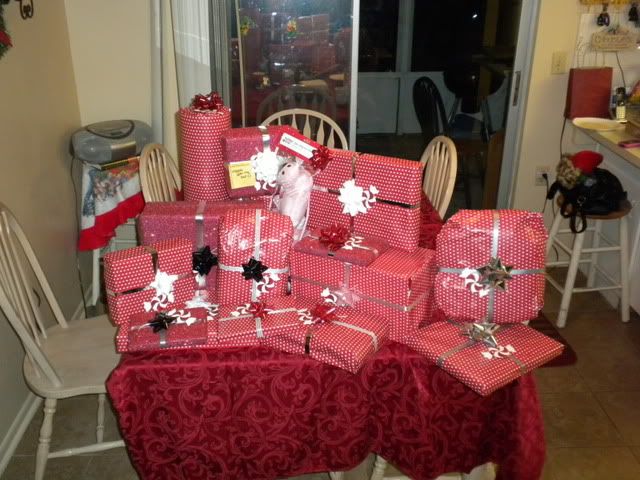 And now look at that shit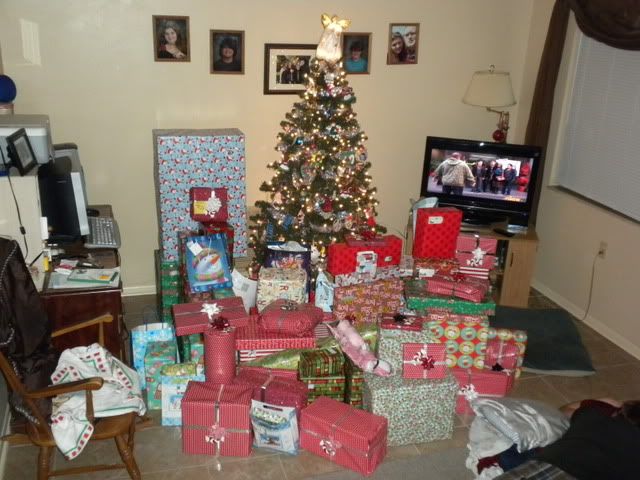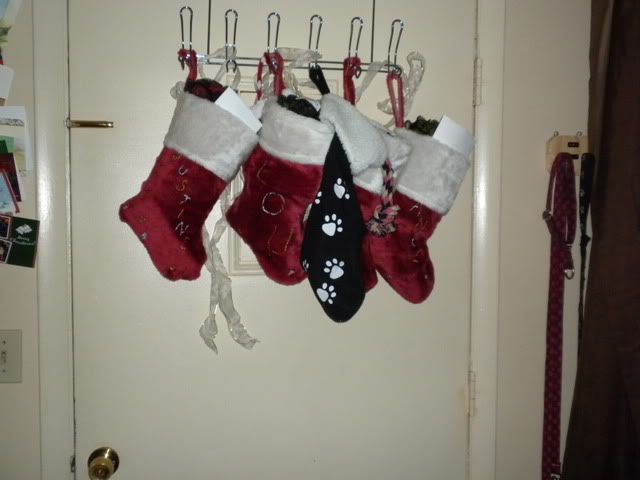 Thank you Anthony for introducing me to this deliciousness so that I can enjoy it for two or three drinks per occasion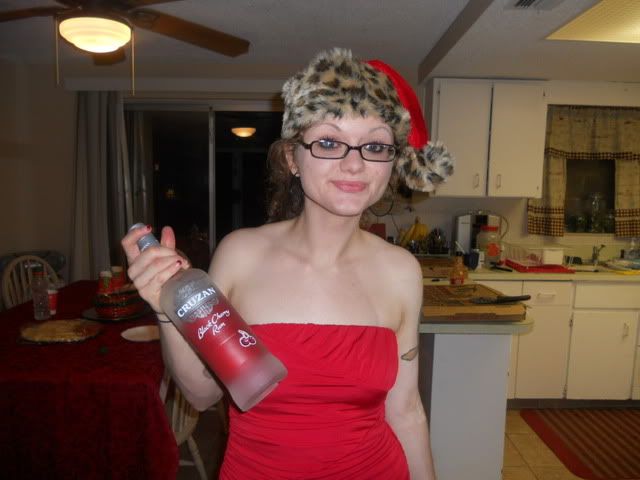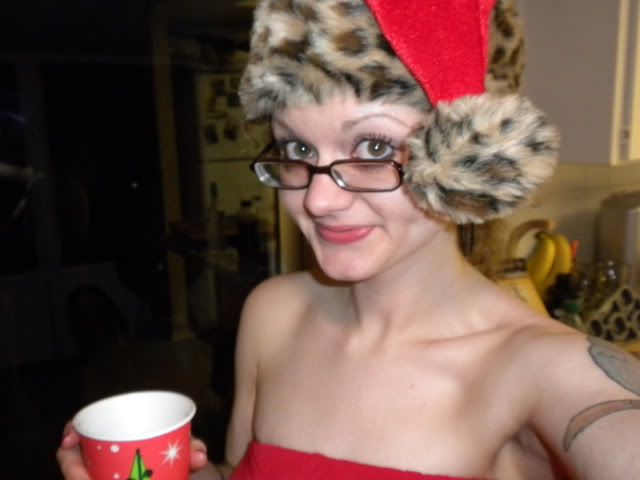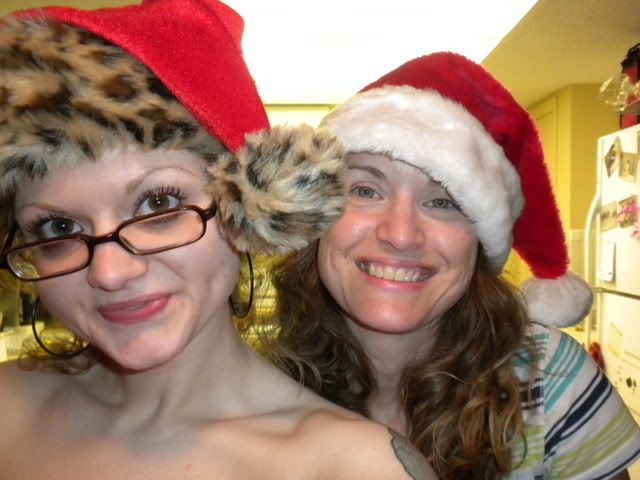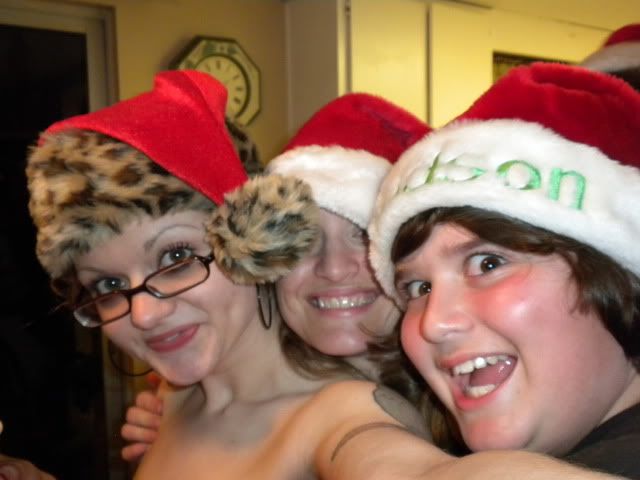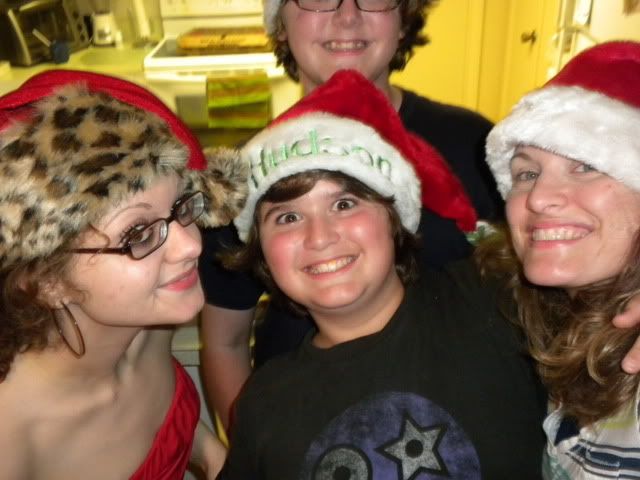 playing cluee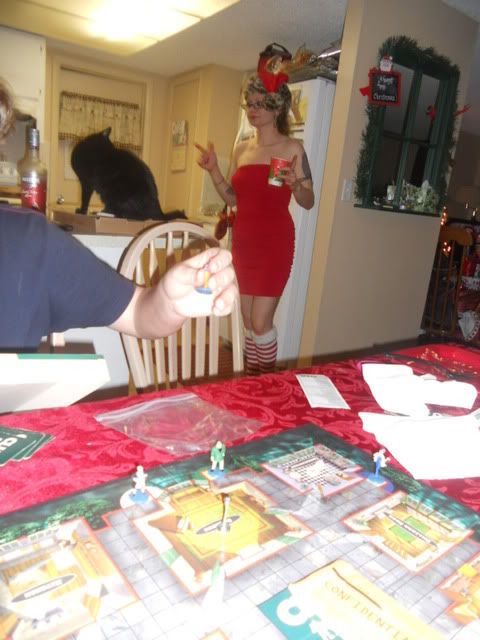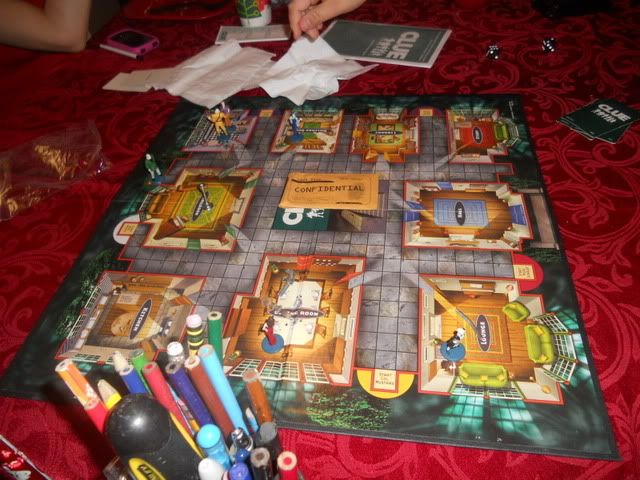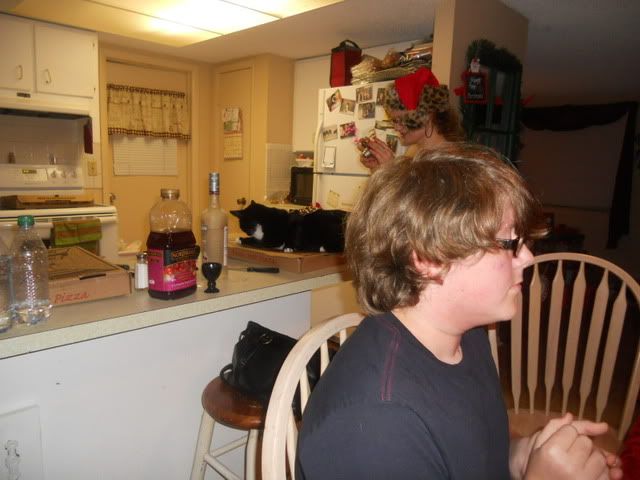 babygirl in her christmas dress<3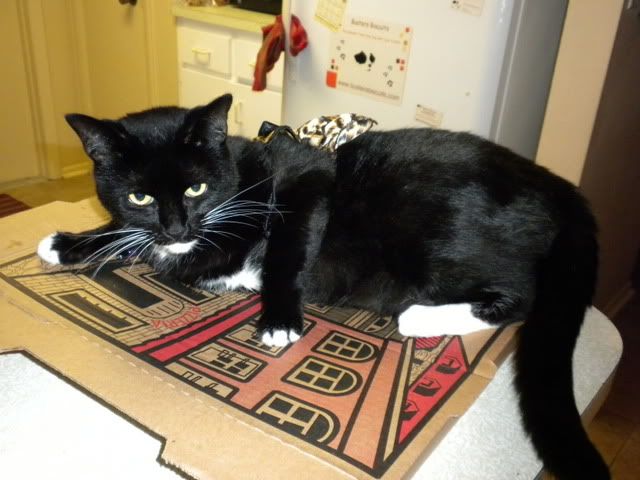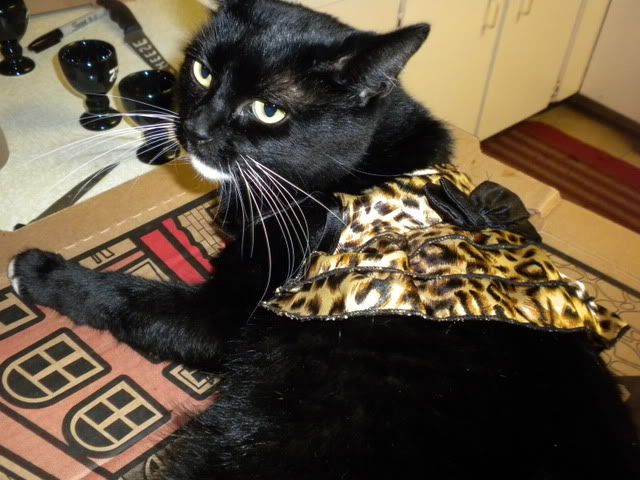 game face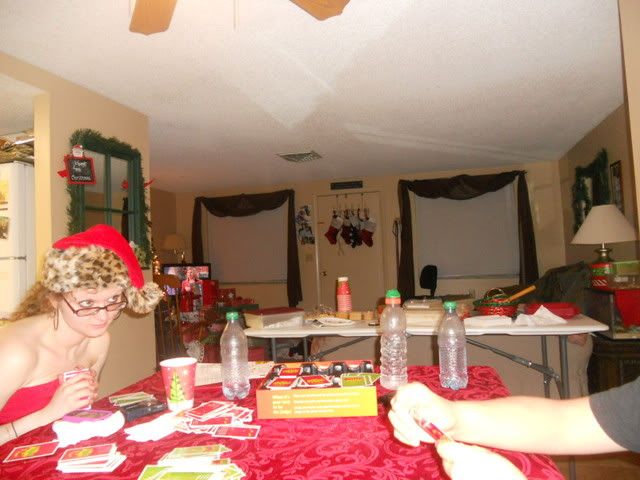 normal face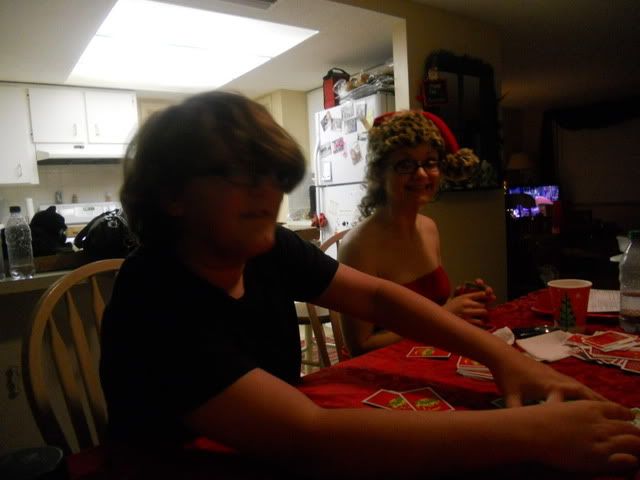 1) because Nessa didn't believe I had eaten my double chin back into existence and 2) because I have the most amazing shot glasses
snacks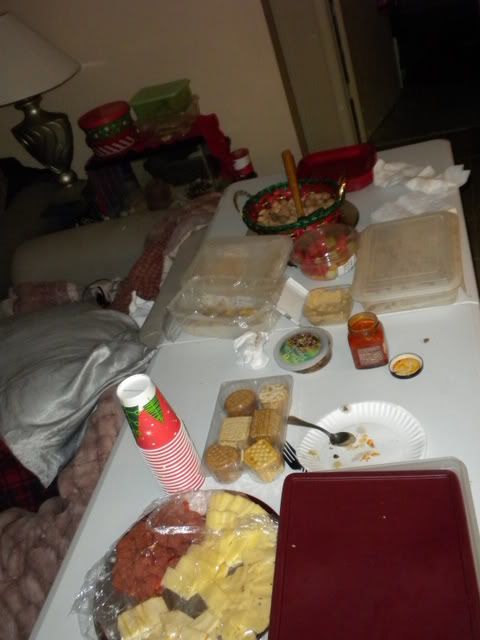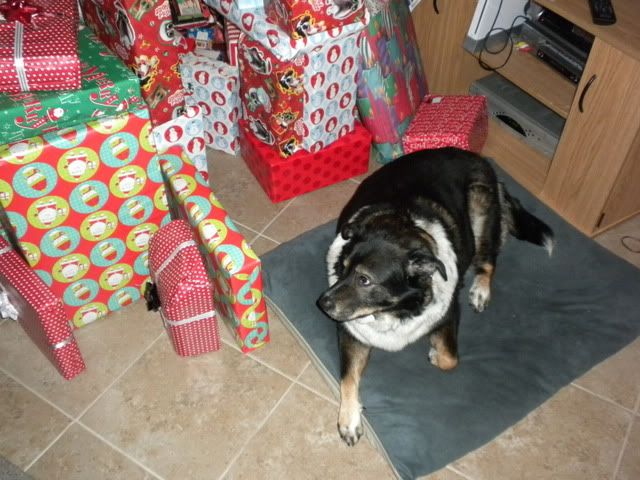 showtime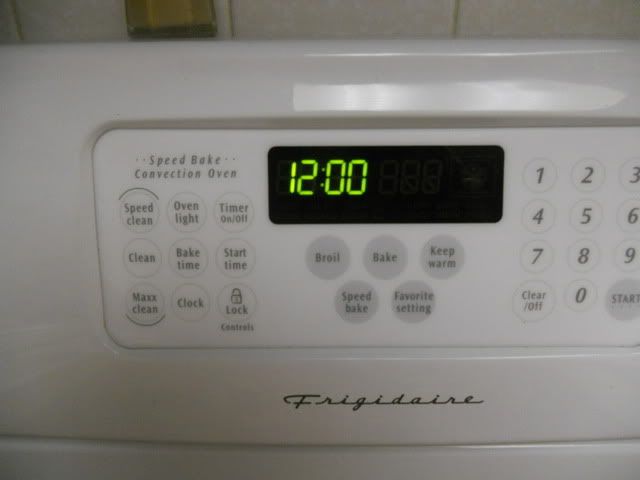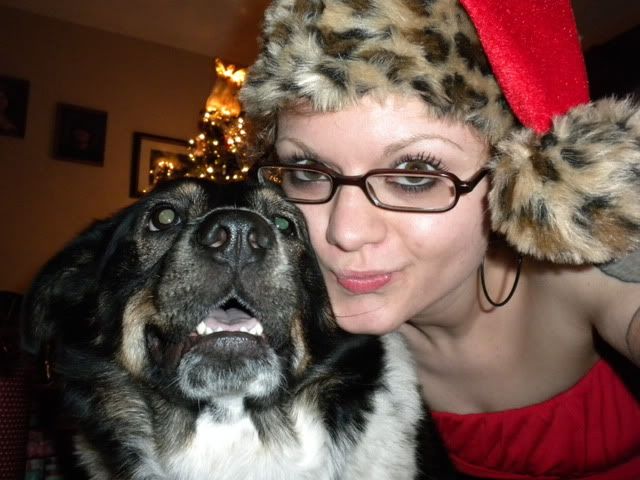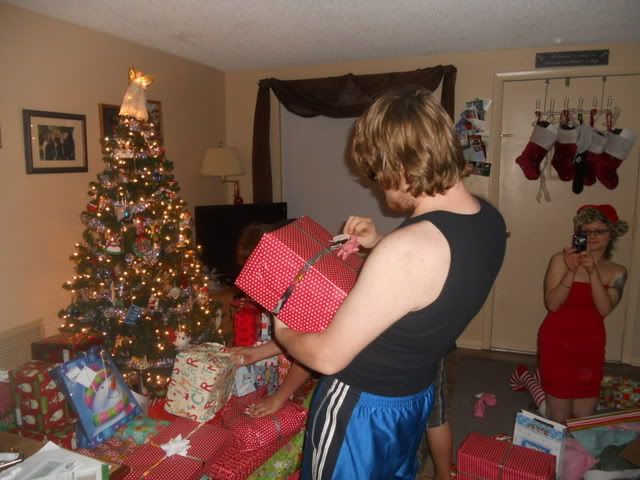 was totally not expecting to get the Betseyville wallet I wanted with all my heart <333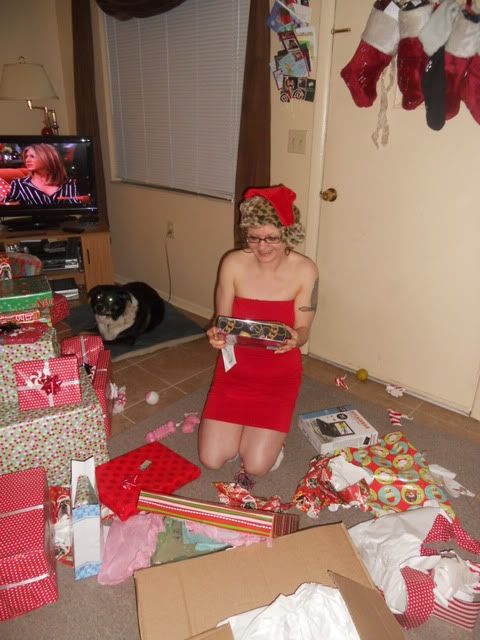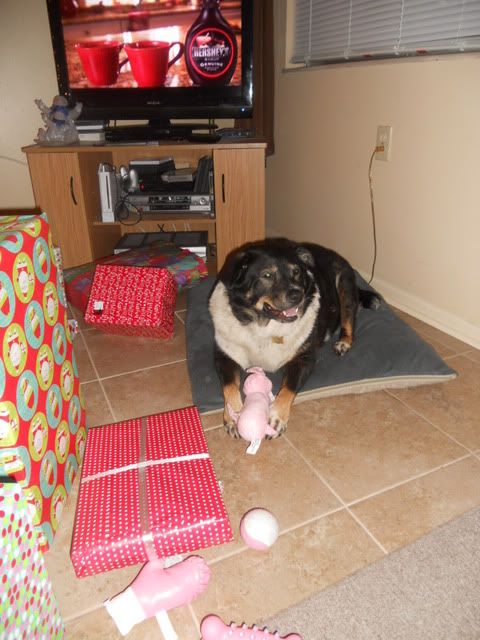 Momma's most special present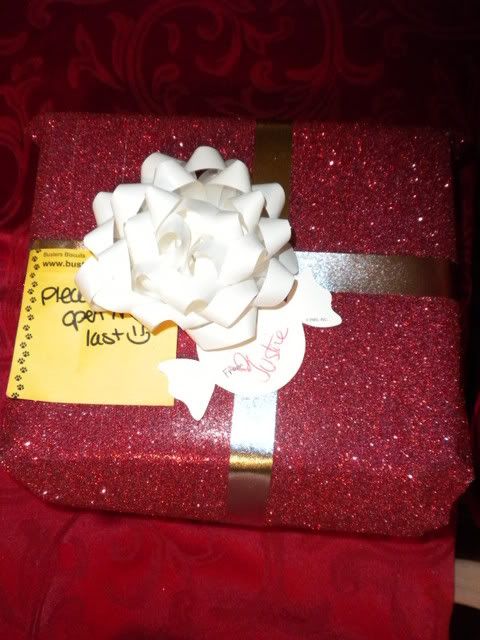 oh she's excited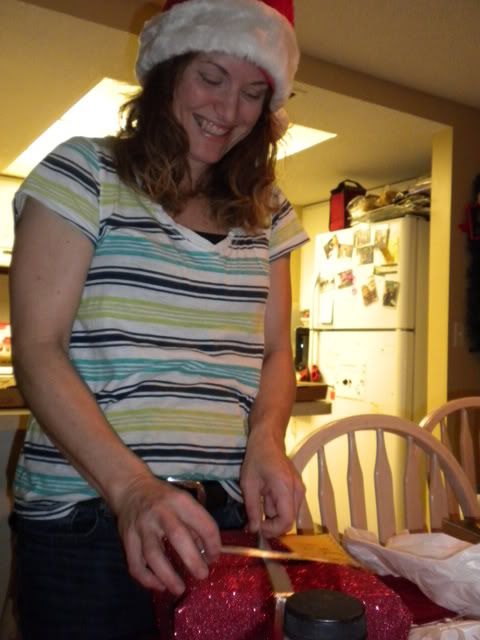 most priceless picture ever, right after she opened it :)
lolol crybabiesssssssssss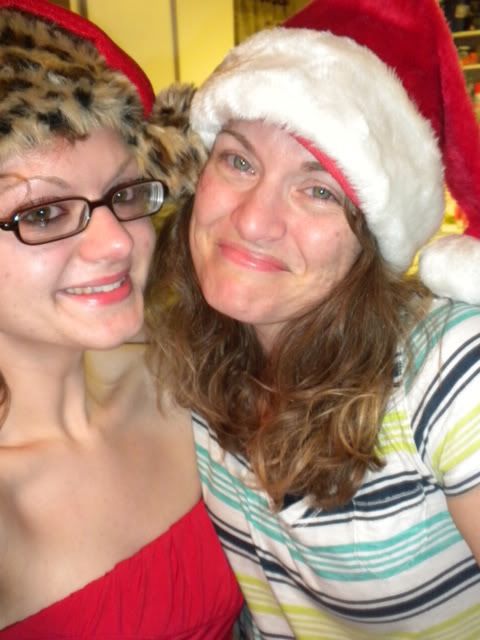 aftermath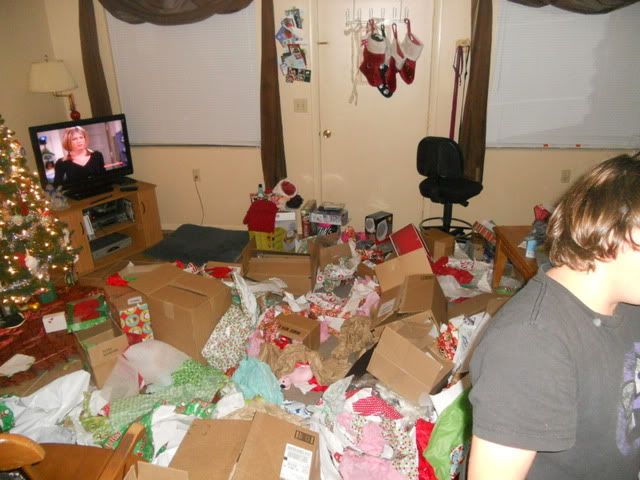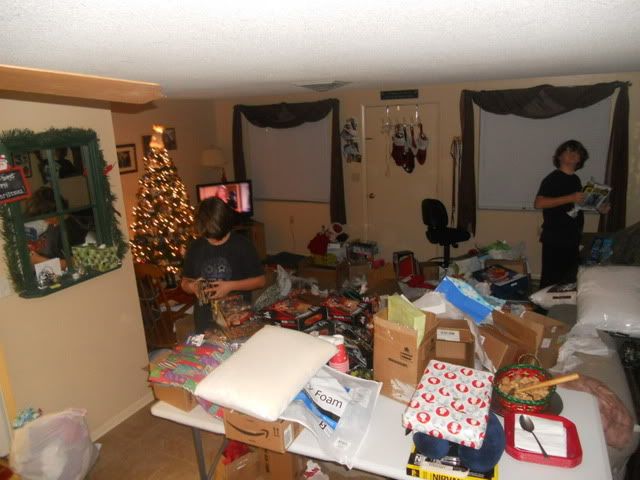 Lance asked for a million wrestling figures and got them, prior to this I didn't realize wrestling was big again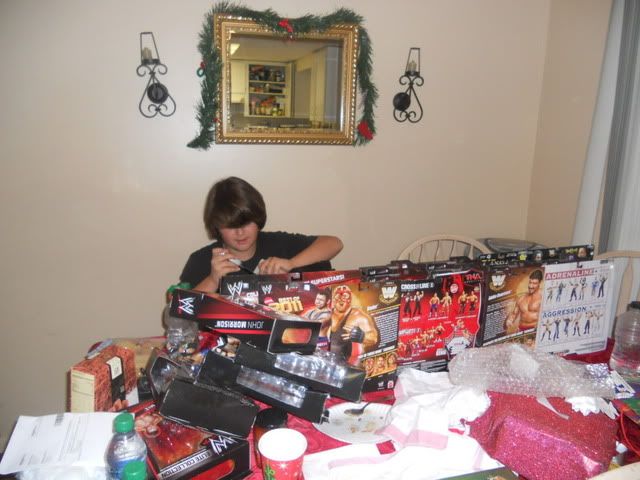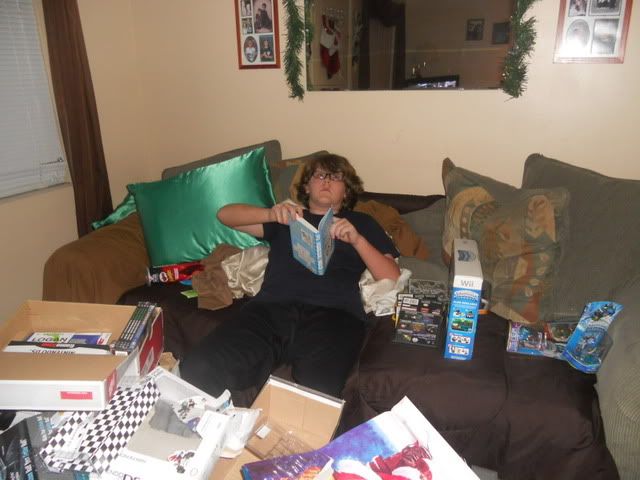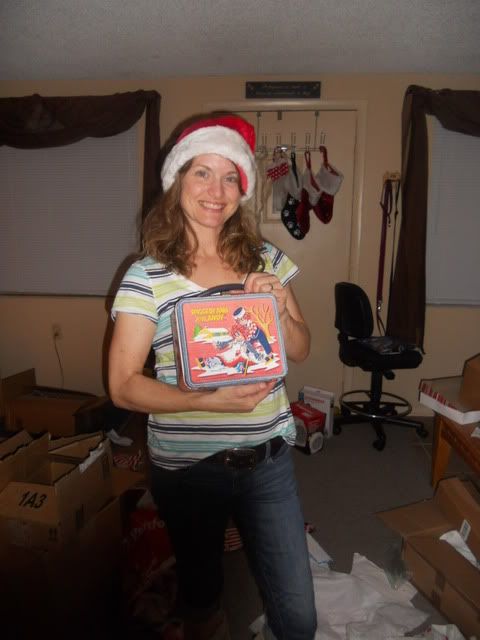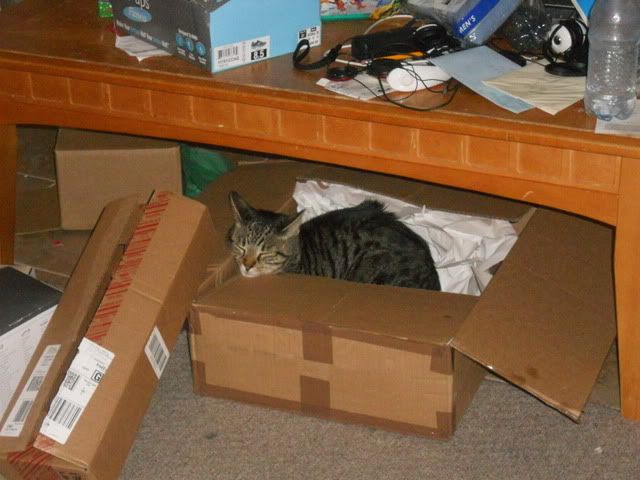 my haul: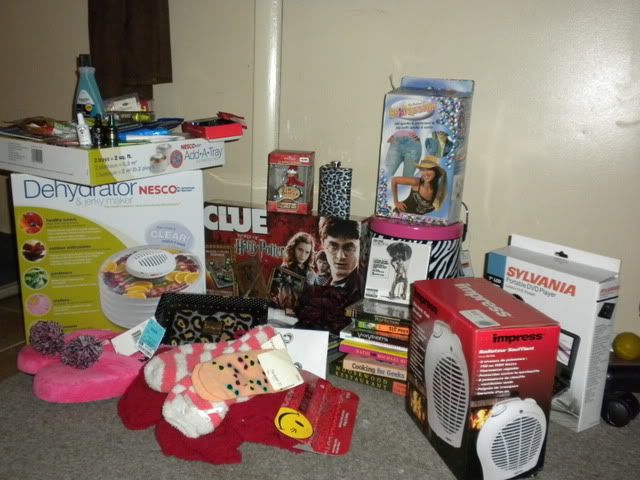 Christmas Morning
So last Christmas was officially the last I will be able to satisfy my entire Christmas shopping list. I spent almost a whole month's salary on gifts for everyone. And I mean
every one
. At that time, yes I was going to school in Yellowknife, but I didn't have to pay for room and board, nor rent because I was living with family. This year, I'm going to have to focus on the littlest ones. Trenyce and Keely are the only ones that are getting a gift from me guaranteed. In order to keep my parents happy, you have to keep the kids happy. That's a fact. And I just love their little faces on Christmas morning. And especially hearing "THANK YOU SISTER!" And then you're all like "Holy shit can this be any more rewarding?" And your dad's all like "Nope."
Sometimes I wish I was a kid again. Wouldn't that be fun? If for one day, on December 25, of each year, we all woke up in the morning as children? After all the hectic decorating and cooking and buying presents, we were all able to wake up and feel the way we all felt as kids? To be too excited to sleep in, that we wake up at 6 am? To see that Santa really did eat the cookies and drink the milk? To run around the house, playing with brand new toys and laughing? Imagine all the elders, counting down the days until they could be young and play again. Imagine all the adults who are so stressed by the holidays that they forget to enjoy it, and worse, forget the meaning of Christmas. To spend an entire Christmas day as a kid..that would be something.
Chapter 70: A New Year
I remember when Christmas meant presents. As a child, I'd wake up in the middle of the night waiting for the first slash of sunlight to bleed through my blinds. Then I'd be out of bed and down the stairs to observe the change that miraculously took place while I slept.

Limp socks hung on our fireplace the night before were suddenly stockings so stuffed with goodies they sagged with the weight. Dinner plates filled with cookies and carrots were now empty ceramics with a few spatterings of brown crumbs and green stems. What was simply an evergreen tree plopped indoors when I closed my eyes was now the center of a forest of boxes and bags and packages twinkling and crinkling and begging to be unwrapped.
I'd open my presents. My parents would open theirs. And all was right with the world.
Two decades later, Christmas is more about family to me than presents. A magical change still takes place, but it's not over one night for a little boy; it's over an entire year for a grown man. After joining my family with my wife's, I see that the true gift is the chance to spend time with loved ones, the chance to share in the joys and changes of the previous year and the hopes and expectations for the next one.
Christmas day now consists of bouncing from one house to another to another, seeing this side of family and that side, catching up with this relative from out of town and that one who you just don't see as often as you should. The magic is in the warm smile of greeting, the lingering hug after too long apart, the familiar song of "Merry Christmas. It's so great to see you!"

The presents are still there, only, like the stockings and plates and tree, they have been transformed. No longer the latest G.I. Power Ranger action figure with kung fu grip, the thing worth waking up for is the love that radiates off those around you, those who make you who you are.

That is what Christmas day is to me now. And this year will be extra special, because many of the relatives will be seeing my wife's baby bump for the first time. I suspect more hands will rub my wife's belly than Christmas ham will enter it.
And then, in just three short eternal months, a new relative will join the family, and the meaning of the holiday will start all over again, as my son or daughter wakes up at dawn to rush down the stairs and wonder at the stockings, the presents, the joys of being a little kid on Christmas. A little kid who will realize soon enough (but hopefully not too soon) that the true gift is not the packages under the tree, but the people who love him or her enough to put them there.
Merry Christmas to my true gifts.
Pictures -- Christmas/Eve, part two.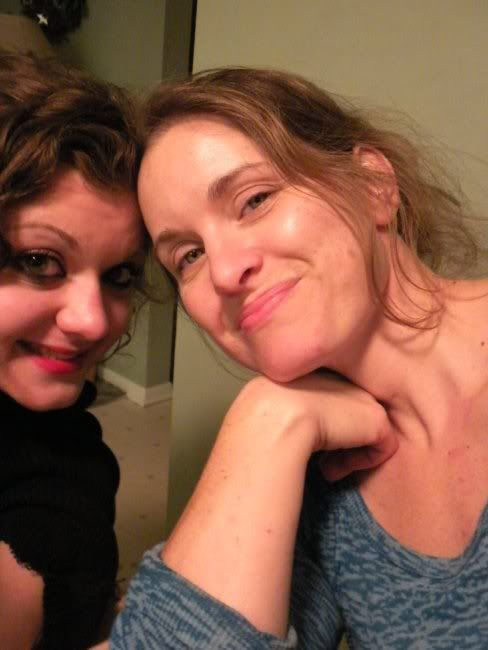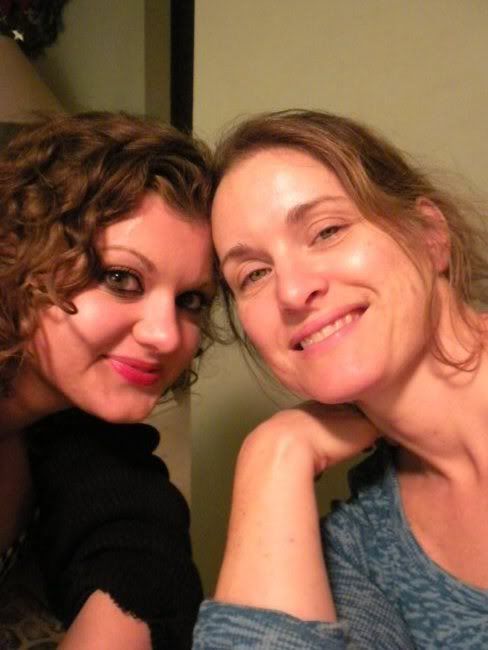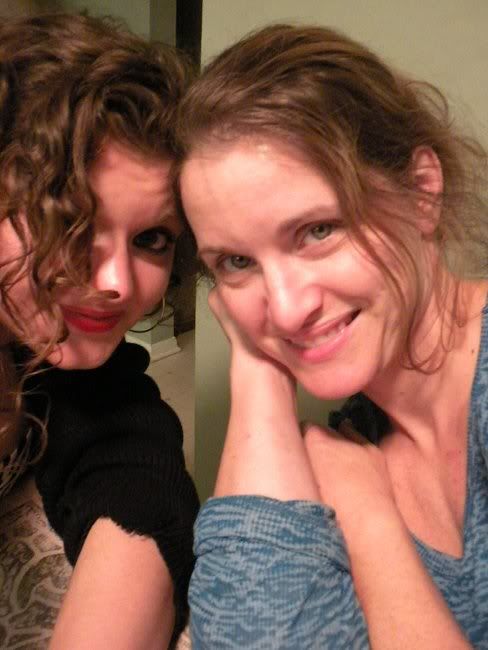 I love my mommmaaaaaaaaaaa<3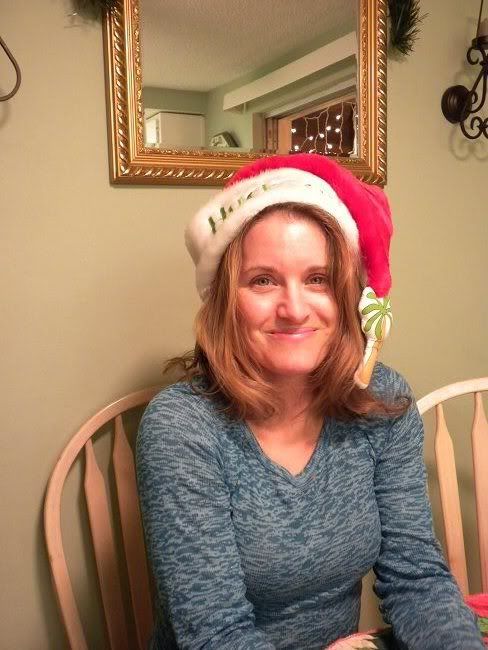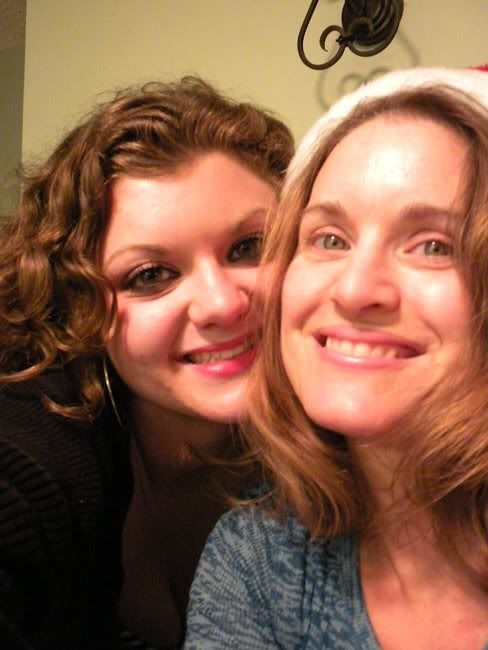 lol using my super zoom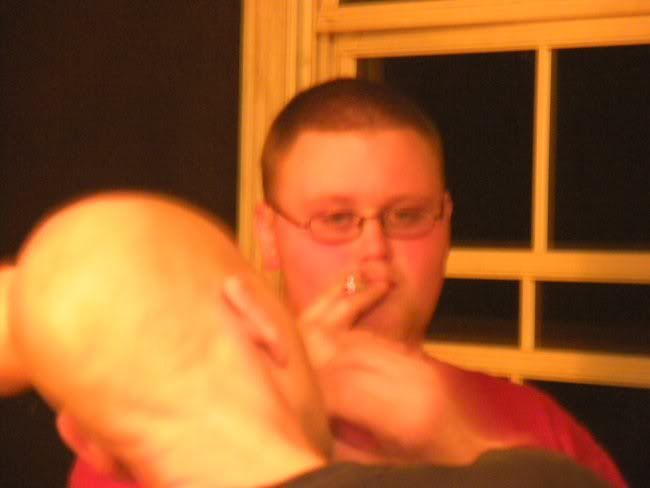 Lou was SUPER DRUNK so it was super easy for me to talk him into taking pictures :] :] :] :]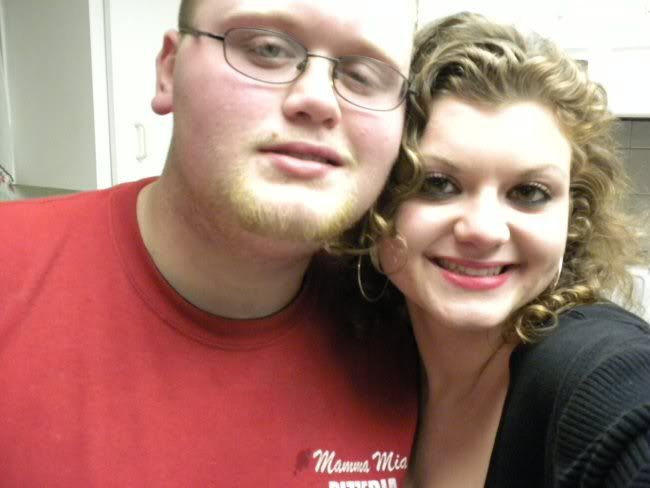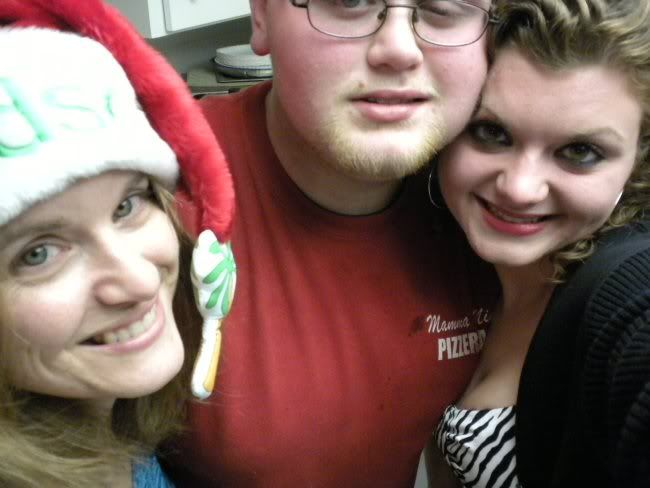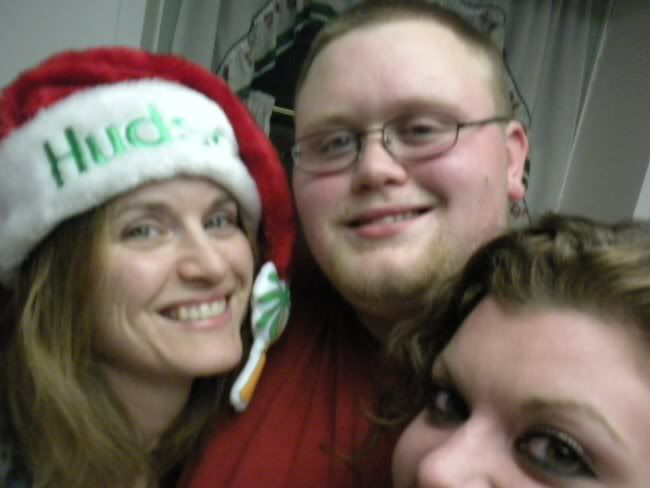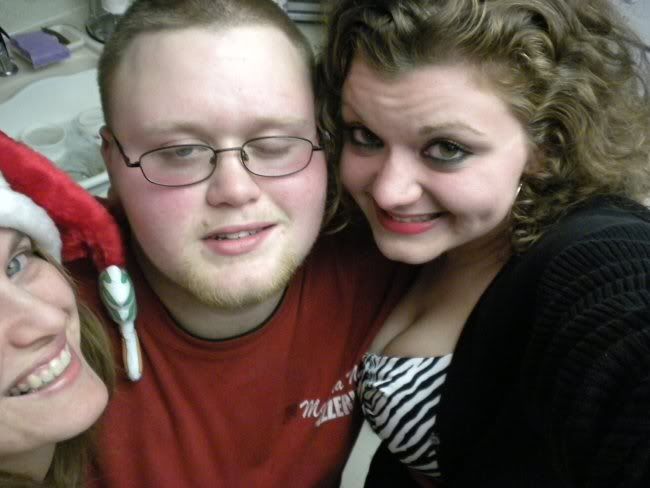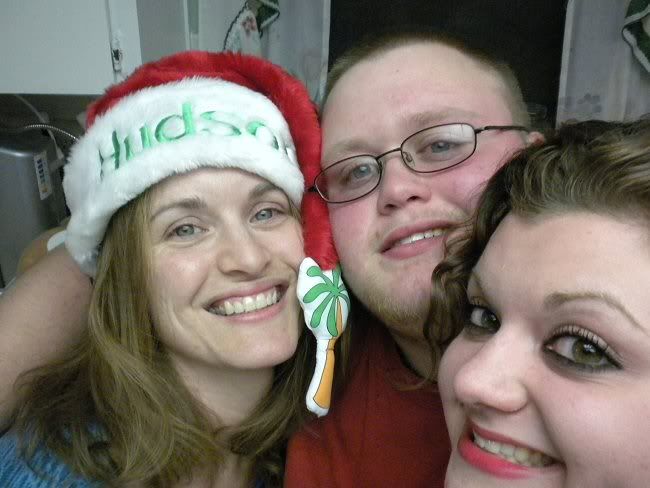 Also my dad only looks happy because he was fucked up like whoaaaaaa and it is the only time he is ever happy (but my mom is soooooooo cute)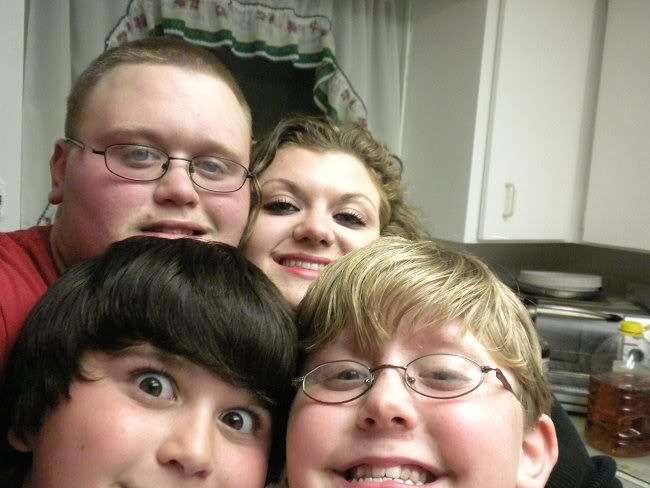 lol my mom's dinosaur of a camcorder (she got a new one 30 minutes after this picture was taken, now it's not going to be embarrassing to have her video anything lol)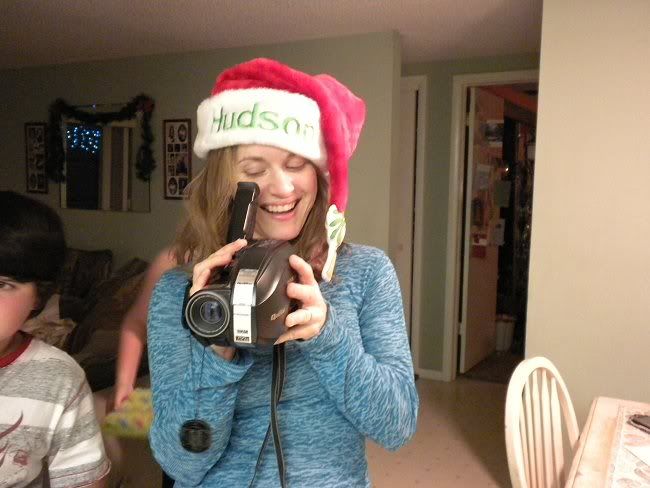 feets!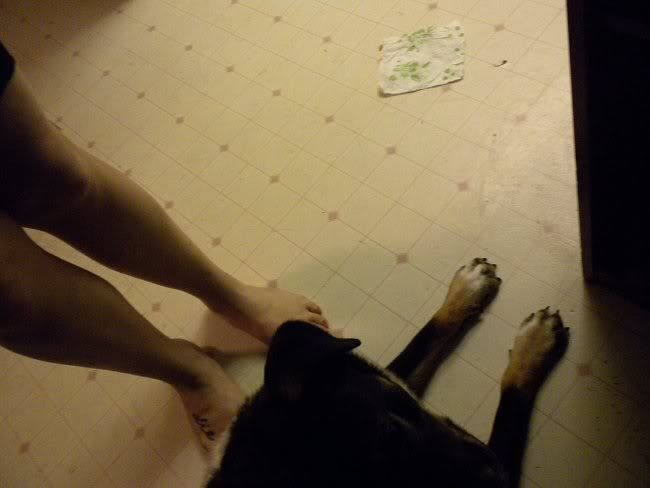 lol @ I'm like a fucking tree about to fall over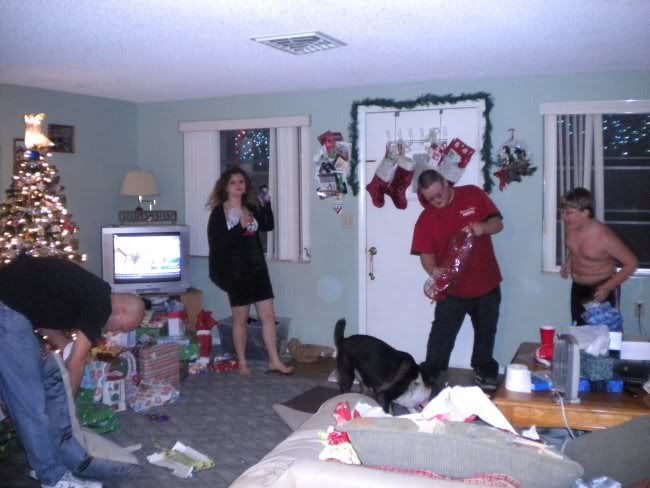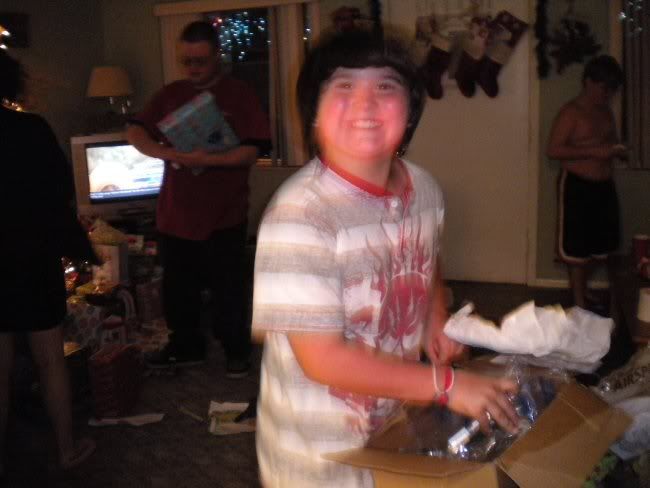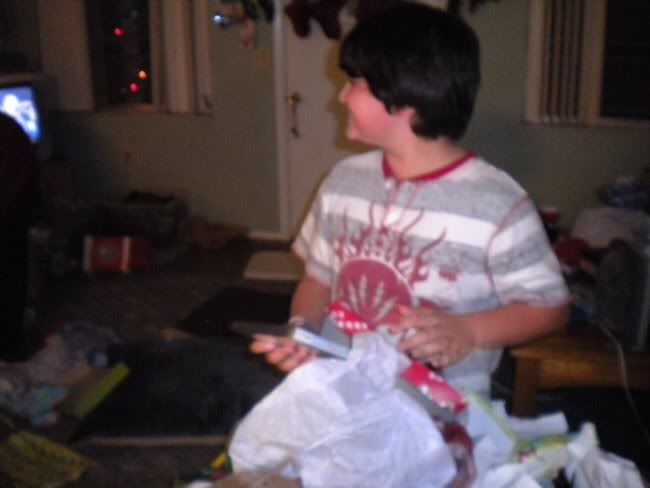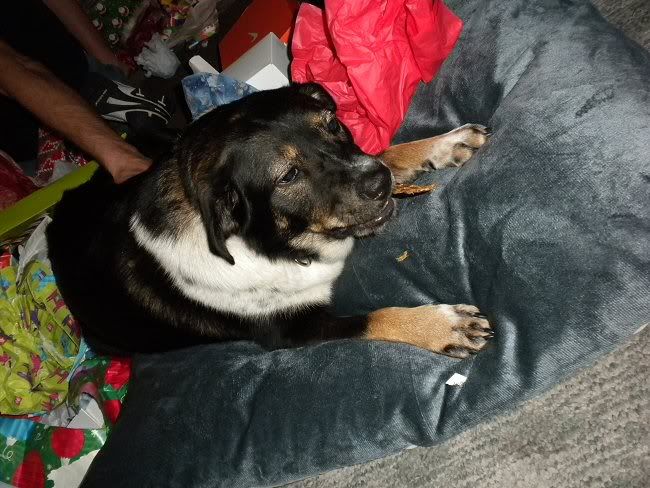 Our real Christmas morning: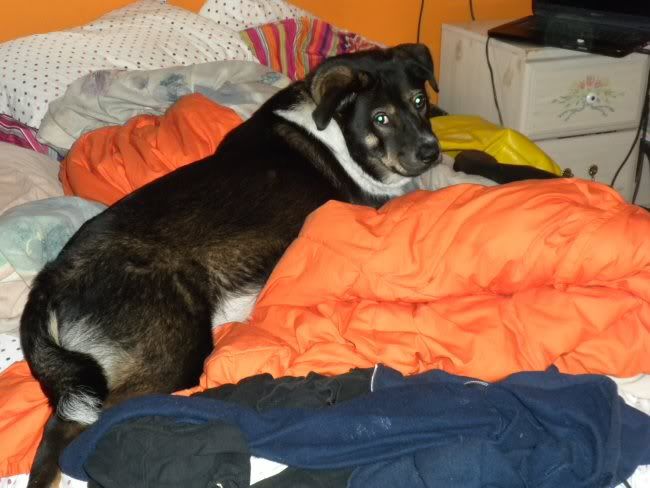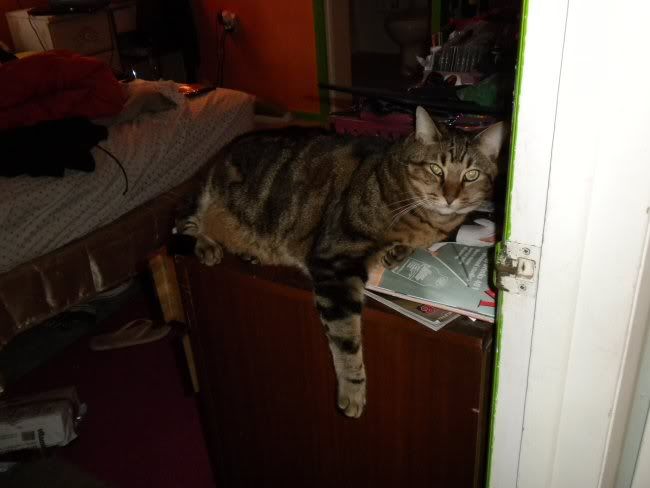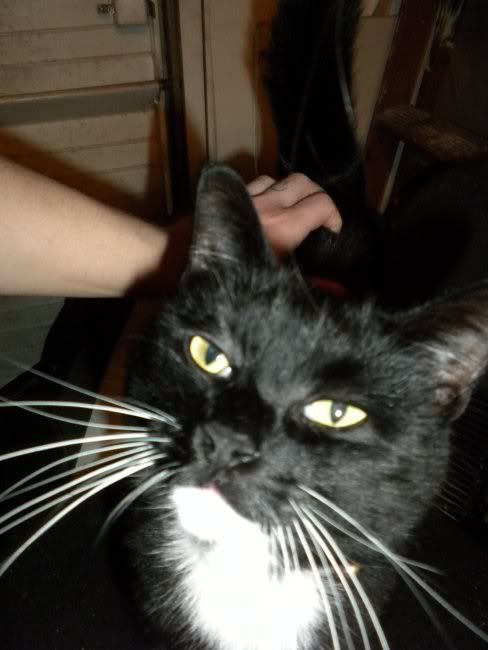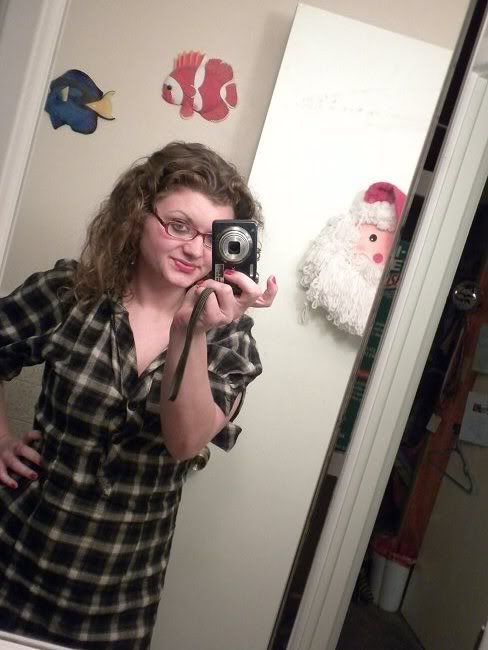 lol he's playing with Buster's toy!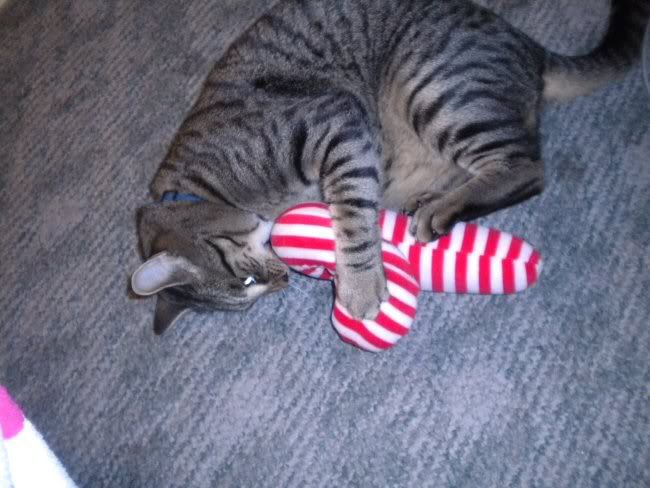 <333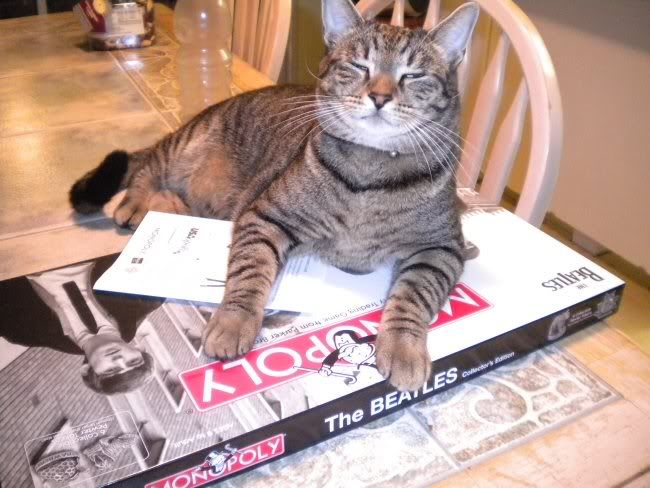 I'm concentrating!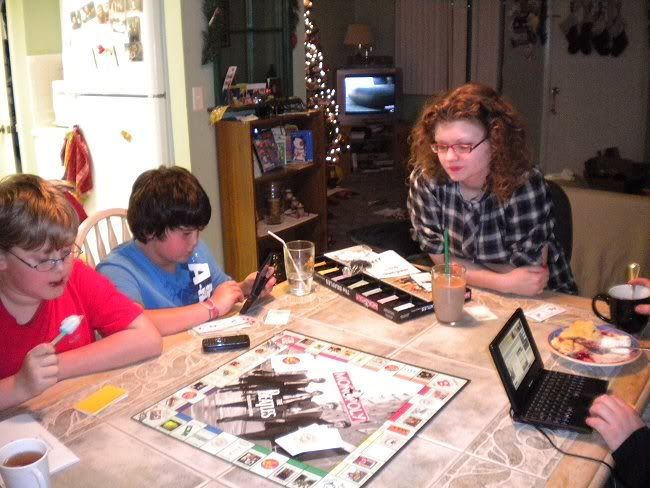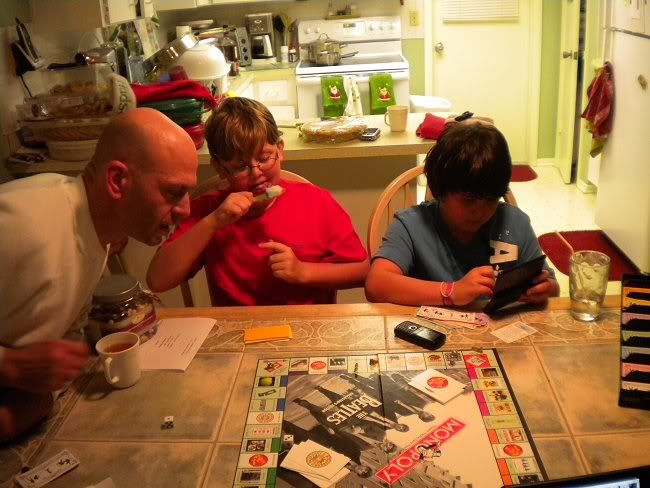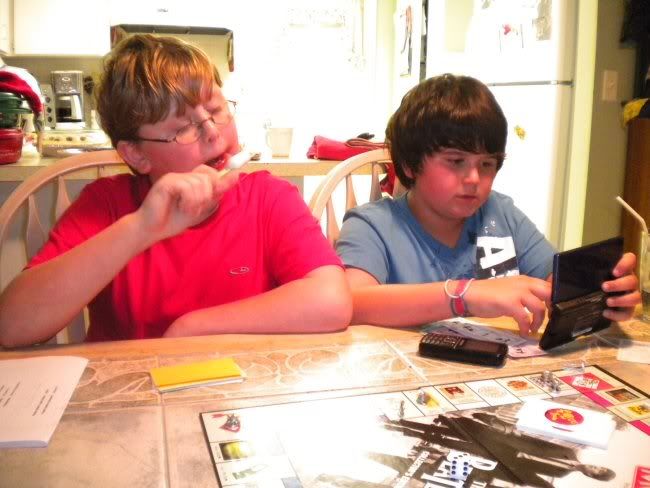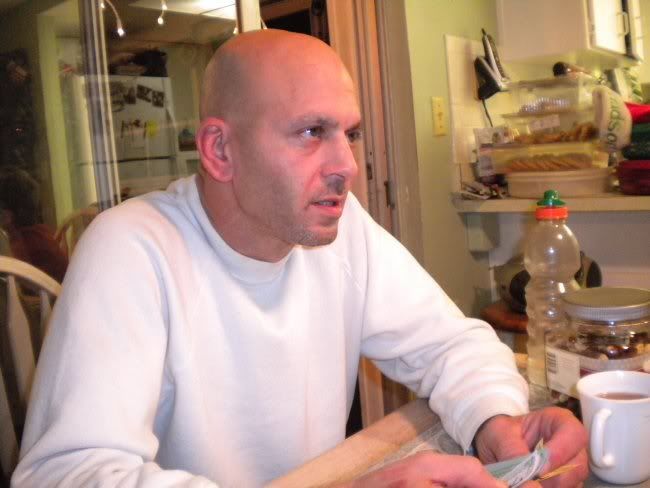 lol I'm uber concentrating in this one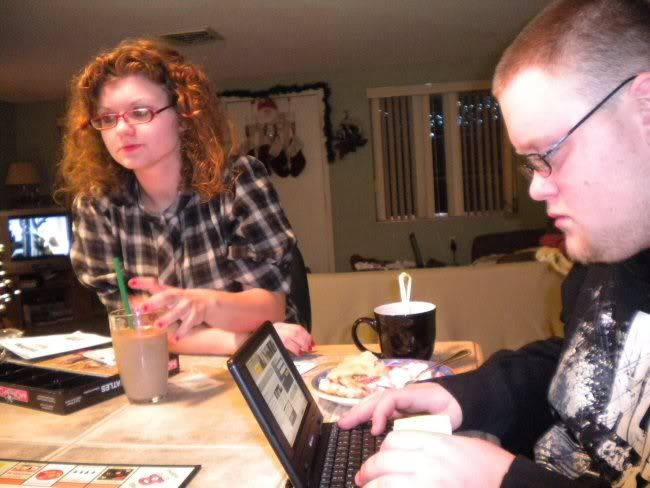 December 26th, and Lance is showing off the shirt I bought him <3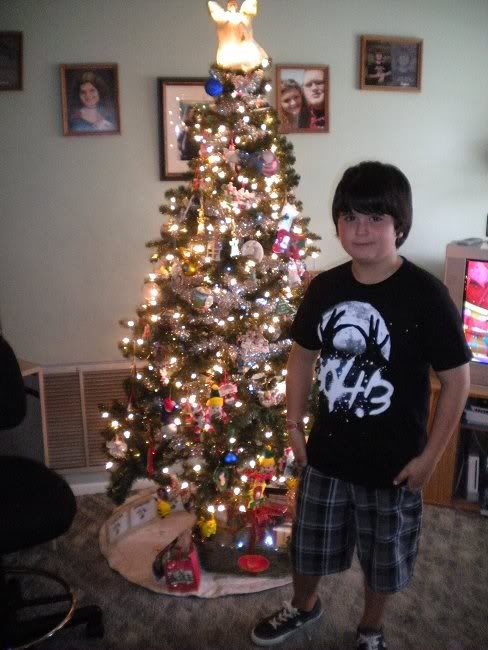 OMG IT'S ALMOST CHRISTMASSSSSSS...
Christmas eve has been pretty fantastic if I do say so myself.
I've been having a lot of trouble sleeping here (Michael and I have to sleep in separate rooms because there isn't room to sleep together :() so last night I napped from 9:30-midnight, then got up. My sister also randomly got up at like 1, and she, Michael, and I all decided to make Turkish Delight. Ahhh, how to explain Turkish Delight? It's a recipe Pappy (my grandfather) got when editing the biography of some general or other, and it's something we make at Christmas time every year. It's made with butter, powdered sugar, chocolate chips, eggs, vanilla, pecans, and vanilla wafers. It's basically the most delicious thing I have ever put in my mouth. I look forward to it every year. It was originally called "chocolate dessert", but Missiemom decided that was way too lame for how insanely delicious it is, so she renamed it Turkish Delight after the treat Edmond eats in The Lion, The Witch, and the Wardrobe. It's kind of like chocolate frosting until you fold in the egg whites and the pecans. Then you top it with crumbles vanilla waffers and- wait for it- stick it in the freezer. It's DEVINE. Anyway, we had a fun time making Turkish Delight at like 2 AM. I did most of the making, while Aubrey was making hilarious Mad Libs on my iPhone. Then she graciously offered to do the dishes. I do love my little sister :D
I went back to sleep around 5 and slept in until 1 this afternoon. Then Michael got in my little twin bed with me for awhile and cuddled. We got up and hung out with my family for the afternoon, then went to his parents' house for dinner. I've been getting along ridiculously well with his family, it's like almost too good to be true (but hopefully not). After dinner we headed to the Xmas Eve service at my dad's church. It was really pretty weird for me to be honest with you. There were lots of special music pieces that were really nice and I enjoyed. My sister drew a lovely picture with pastels that was the cover of the bulletin. The seriously awkward times came during prayers and communion. Michael and I did not take communion and the symbolism of the Wonderbread was kind of lost on me this time. Still, it was nice to sit with Aubrey and Michael and sing familiar songs, even if the words hold less meaning for me than ever before.
True story: Some people down the street have a life size nativity scene. For several days, however, there was no baby Jesus in the manger. After some discussion of the corniness of the whole ordeal, and the irony of the lack of Jesus, my dad, Cathey, Michael and I thought it would be rather hilarious to slip a Santa hat onto the baby Jesus. The other day Michael and I picked up a toddler sized Santa hat at Wal-Mart. Tonight after church and the traditional Lanham viewing of A Muppet Christmas Carol, we headed to the neighbor's house. Michael ran out and put the Santa hat on the baby Jesus and snapped a picture. We were all laughing really hard and I started singing "Santa Jesus..." to the tune of Santa Baby. Maybe you had to be there, but it was pretty epic. I know I keep saying this, but I fucking love my family. I am so happy to be apart of my family, and I love each and every individual for their uniqueness.
Tomorrow I have to be up early (UGH), to open presents here at my dad's house. There isn't too much here for me, my big present was my iPhone, which I already have. After presents and breakfast here, we have to be at Michael's parents' at 10 to open presents. Then we have their traditional meal of lasagna around 2 or so in the afternoon. After that, I'm definitely going to need a lengthy nap. At 7 Michael and I have to be back at my dad's for steak. My mom is coming over for dinner too, and we'll exchange gifts with her then.
I'm pretty excited, I just hope I can get some sleep tonight. This atheist sure does love some Christmas time with the family. I hope all of you enjoy your Christmas/Festivus/Winter Solstice/What Have You. Merry Christmas from me to youuuuuuu <3
Showing 1 - 5. [
Next
]
Re: No Way Back - Thank you so much for the words of encouragement. You can do it too, just gotta push on, I…